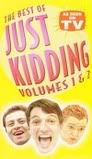 Despite all the whining from the government haters on the right, North Carolina continues to attract investments from growing businesses. It seems like every week brings announcements of relocations and expansions, like this one reported today.
Merck & Co. plans to invest about $100 million to expand its vaccine manufacturing facility in Durham if approved by county commissioners, the governor's office announced Thursday. The planned 115,000-square-foot expansion, which would create another 50 to 60 jobs, includes a sterile processing facility, testing labs and packaging areas, according to Gov. Mike Easley's office. The pharmaceutical giant began constructing the facility in 2004, and expects it to be completed next year.

"Merck's expansion in Durham further strengthens North Carolina's leadership position in the life sciences industry," Easley said.
If all you read was the over-heated rhetoric from the John Locke Foundation, you'd think North Carolina was collapsing under the weight of onerous taxation, scaring responsible businesses away like flies. As is the case with most of what the free-market fundamentalists have to say, that's just not true.