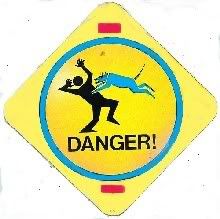 Now and then I get a real wedgie over how my Congressman, Mike McIntyre, votes on issues I think are important. I decided to look into his voting record and try to compare his stance on issues as opposed to, for example, Watt, Price and Miller....who generally vote the way I think.
Long story short, it's not that simple. If one googles "Congressional Voting Records," up comes an interesting array of organizations all anxious to tell how individuals voted on their issues. Public Citizen, American Association of University Women, various unions, retired citizens...and just about every group one can think of tracks and measures votes on issues these organizations feel are critical to their interests.   More below the fold...
After poring over all that I decided to look at the Blue Dogs and the Congressional Black Caucus to see how these folks voted on issues that seemed representative of progressive / populist causes. A remark made in the 3/28 Black Agenda Report grading the CBC on progressive legislation said "Just over half of the voting CBC members can be counted on to do the right thing, most of the time." And after looking at the best records I could cobble together on the Blue Dogs, I'd say about the same for them...perhaps more like a little less than half the time. And, truthfully, I found several occasions where McIntyre voted against the party and against more progressive Representatives, and I agreed with him. Not often, but occasionally.
Here's how I ended up: I'm opposed to these internal Congressional groups, caucuses, and so forth, because I want my Congressman to vote what his or her conscience and integrity tells him/her is right for the people...and not necessarily be in allignment with or beholding to any group. Next, I want clean legislation proposed and voted upon...not bills and resolutions tainted with inappropriate funding amendments or tax items intended to buy votes. Last, I want my representative to pay attention to what's going on both at home and nationally and to take action without waiting to count irate calls before getting into motion.
An example of such an issue is the Universal Default policy (small print in the contracts) that Credit Card companies use to justify raising interest rates to 30%+ on all cards held by an individual even if only one card is delinquent. This is pure and simple usuary and corporate collusion to screw the economically disadvantaged.
So, to me, the Blue Dogs are generally dangerous to progressive voters, but then again so is the CBC. It's all about special interests...no matter how they're disguised...as in "fiscal responsibility" or "racial equality."
What do you think?
 
[Edited: text wrapped at image, greg]