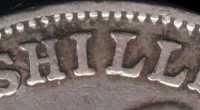 Just when I was hoping the N&O might be turning the corner on doing decent journalism, I find this piece of crap written by Bruce Siceloff in today's paper. Carrying water for the transit-haters at the Art Pope Puppetshow, Siceloff writes a story about a recycled John Locke Foundation "report" as though it actually says something worth reading.
Urban traffic jams will choke North Carolina's economic growth unless state and local leaders push to unclog city streets and freeways, a UNC-Charlotte transportation professor said in a report released Monday. David T. Hartgen said the state should realign spending priorities to focus on slowing the growth of traffic congestion, which is expected to double in the next 25 years.

Priorities for the Triangle, he said, should include finishing the Interstate 540 Outer Loop and finding a smart way to expand the capacity of I-40 as it squeezes through Research Triangle Park. Hartgen also called for efforts to synchronize city traffic signals and to reduce rush-hour traffic with carpooling, flex scheduling and telecommuting.

His 234-page report was funded by the John Locke Foundation, a conservative think tank based in Raleigh. Consistent with previous Locke reports, Hartgen said North Carolina should cut spending on public transit and make better use of highway dollars before seeking new sources of transportation money.
Is Hartgen a whore for the anti-planning, pro-highway construction free-market fundamentalists ... or does he just look like one?
And what about Bruce Siceloff? There are scores of transportation professionals who think Hartgen is full of bull. How come none of them were interviewed for this story?
Note to Bruce Siceloff: If you're going to write about JLF "reports," at least use quotation marks.