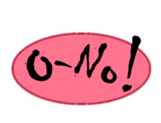 I appreciate the N&O's effort to "try" to take a stand on US's role in the Russian-Georgian conflict, but I'm afraid it falls far short of the mark. For example, the subhead on today's lead editorial belies the reality of America's rapidly diminishing stature in the world.
Short of war, America should try to ensure that Georgia's clash with Russia ends with Georgia's independence intact
Try? As our old friend Yoda says, "Do, or do not. There is no try." And in the case of US influence on Russia, there is clearly "do not." Putin could care less about what George W. Bush says or wants.
The editorial continues:
A clear U.S. response, coordinated with allies, is fully merited. Washington should work for a quick withdrawal of Russian forces from Georgia proper, which deserves to remain an independent nation. Effective peacekeeping in the separatist Georgian regions of South Ossetia and Abkhazia will have to be instituted.

If some of the steps Bush has taken seem minor or mostly symbolic -- cancelling a planned military exercise with Russia, for example -- they don't preclude sterner measures later on. Such steps could include barring Russia from the leading group of industrial nations and boycotting the 2014 Winter Olympics (to be held at the Russian city of Sochi on the Black Sea, near Georgia). Bush was wise to hold those measures in reserve, as an arsenal and an incentive.

That said, his administration has mismanaged the Georgian situation so far.
Ya think?
Using "Bush" and "wise" in the same sentence is an oxymoron of the highest order. But more to the point, there is nothing the current administration could possibly do to "work for a quick withdrawal." The US is teetering on the verge of total irrelevance in a world that is discovering it can manage itself just fine without us. And no amount of blustering, pleading, coaxing and cajoling from the inept Bush administration will change that one bit.
Like Bush himself, the editorial writers at O-No! are trapped in a nostalgic delusion of the past. They think the United States of America has significant clout. We do not. Our nation has become both financially and morally bankrupt in the blink of George Bush's eye. And despite our obscene spending on military might, we simply cannot exert our will on the world anymore. Iraq and Afghanistan have proven that our armed forces are not a bottomless reserve. Our political "leadership" has proven it lacks the conviction to end our dependence of imported fossil fuels. We are a paper tiger, pure and simple, quite nearly friendless, except among those few nations we can still afford to buy.

Updated with correct Yoda quote from a friendly reader:
I didn't want to diminish the quality of the conversation going on on your post by pointing out that your Yoda quote is incorrect. The correct quote is "Do, or do not. There is no try." I don't want to be the nerd police, but I also don't want any right-wing nutbag to come on here and argue that the site lacks credibility because someone quoted Yoda wrong (yeah, weak example, but I've seen conversations degrade on other political blogs to that level).

I love our readers!