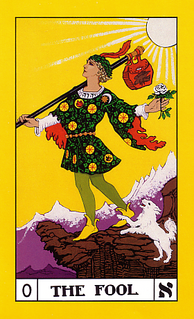 There are a few people in the world who relish being dumped on by the vast majority around them. The Child King in the White House appears to be one of them. And so is the N&O's Rick Martinez. You can almost hear the glee in his voice as he crows about the fact that he's one of six people on the planet who support the Navy's Washington County OLF proposal.
About the only people in North Carolina who say they support the Navy's desire to build an outlying landing field (OLF) on 30,000 acres in Washington and Beaufort counties are five Havelock city commissioners and me.
I learned years ago that when most people around me think I'm wrong about something, they're probably right. I also learned to have the grace to rethink my judgments in the light of their informed opinions, and adjust my positions accordingly. It looks like Mr. Martinez has managed to skate through life without the benefit of that lesson.
More to the point, Martinez slaps on his blinders with an absurdly naive statement that reveals his moral relativism for all to see.
James Daniels and Vernon Hunter of Raleigh scolded me for not noting that an Eastern North Carolina site would reward Virginia politicians for allowing irresponsible development around the Oceana Master Jet Base outside of Virginia Beach and its designated OLF, Fentress Field. Hunter didn't mince words.

"Virginia's desire to export all of the noise and problems to eastern N.C. and keep all of the jets and accompanying jobs in Virginia is akin to having great growth in the Tidewater Region and exporting all of the trash and sewage to N.C."

No argument here, but any real opportunity to make that case is over. If our state's political leaders were truly concerned about an OLF in Eastern North Carolina, they would have supported the Base Relocation and Closure Commission's effort to phase out Oceana. Yet Sens. Elizabeth Dole and Richard Burr, and Gov. Mike Easley, sat idle while Virginia Sen. John Warner laid down the law about Oceana to the BRAC Commission. Our leaders also kept quiet last year when Florida's Cecil Field was explored as a viable Oceana alternative. Given those critical missed opportunities, any OLF opposition from them this late in the game rings hollow.
Any real opportunity to make that case is over? How lame is that? Just because Liddy Dole and the rest of the Party of Greed tried to sell North Carolina down the river during the BRAC process? That means any "real" opportunity to do the right thing is over? How the N&O can continue featuring this guy on their steadily improving editorial pages is beyond me.
The Navy's position on this OLF the result of Elizabeth Dole's deal with with the devil, John Warner. Politics as usual in the Party of Greed. That deal ignores the fact that there are five sites in North Carolina to choose from - and that the Navy was directed by Judge Boyle to give great consideration to input from state leaders about possible locations. The deal also ignores the fact that the best site - Cherry Point itself - is off the table for reasons no one can understand.
The opportunity to make cases is never over, unless you're a close-minded jerk. Just because it's late in the game is no reason to do something so stunningly stupid as putting a runway adjacent to a National Wildlife Refuge. Rick Martinez becomes a sadder parody of himself every time he writes a new column.