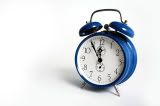 Have you contacted Senator Hagan yet? Please do. And please ask her to become part of the solution instead of part of the problem when it comes to addressing our nation's health care needs.


Thanks to Steve for digging up Kay's own words from a live blog here at BlueNC:

I will absolutely work toward the goals of universal coverage. First of all, we are going to have a Democratic President in November, and when we do, we'll finally be able to address and get results on one of the biggest, if not THE biggest domestic policy issue for millions of Americans.

Since 2001, premiums for family health coverage have increased 78%, and now an estimated 47 million Americans are uninsured. Washington is broken.

We need to change the way we deliver health care by standing up to special interests and negotiating lower drug prices and lower premiums. We need to focus on prevention, chronic disease management and implement cost-saving mechanisms such as electronic records.

I'm not going to sit here and make a declaration that we'll have universal health care plan over night – we won't. But if you send people like me to Washington, we'll get there.