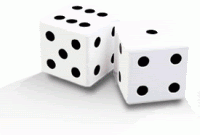 The rumor mill has been operational all through the holidays and the latest ripples in the mill pond concern a possible plea bargain by Jim Black with federal prosecutors. Rumor has it that Jim Black is considering pleading to five felony counts and a two year sentence to avoid indictment on up to 50 felony counts with a protracted and expensive legal battle sure to produce damaging, even if not conclusive, evidence.
Whether a plea bargain is imminent or a federal indictment is to follow it seems apparent that a successor to Black in House District 100 will need to be found. Though the House does not formally convene until January 24th at 12 noon, terms began today January 1st. While the race for Speaker of the House is shaping up this is a great opportunity to search for a progressive candidate who could represent the dynamic demographics and vibrant economy of Charlotte-Mecklenburg and surrounding counties and municipalities should Black choose or, be forced to resign.
While the Speaker race is taking place behind closed doors and among House members there are a few clues in the wisps wafting from the smoke-filled rooms. The most likely candidates appear to be Drew Saunders, Dan Blue and Joe Hackney. Saunders appears to have the support of pro-business members but not the support of progressives. Hackney appears to have the support of progressives but few of the business oriented members. Blue has the support of the Black Caucus and a mix of pro-business and progressive members.
While it may be narrowing to a three-way race Hackney and Saunders could cancel each other out with Saunders having a slight edge in numbers. In a two-way with Saunders, Blue could count on Hackney's progressive block. While I'm rooting for both Hackney and Blue it's looking more likely that Blue has the least resistance, if not an edge. Hackney's low profile during the ethics debate may have been a winning strategy had not Bernard Allen's untimely death brought Dan Blue back into the legislative picture to witness the demise of Blue's nemesis Jim Black in a latter-day Greek tragedy.
The Speaker race has been portrayed as internal House business, beyond the reach of ordinary citizens and elected official that are not House members. The selection of a successor to fill Jim Black's House seat can not make the same claims to indifference.