N&O gets it right, sort of
Submitted by James on Mon, 08/21/2006 - 8:16am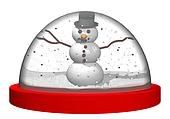 Rob Christensen leads off the week with a wide-ranging round-up Under the Dome.
Sensing a possible upset of Republican U.S. Rep. Charles Taylor, Democrats are marshaling their resources to help Democratic challenger Heath Shuler.

Former Gov. Jim Hunt has campaigned for Shuler, and former Sen. John Edwards plans to do so this week. Former Ambassador Jeanette Hyde is planning a fundraiser for Shuler at her Raleigh home Sept. 11. That event is sponsored by Democratic members of the Council of State. A new poll shows Shuler, a former University of Tennessee quarterback, leading Taylor 48 percent to 43 percent.

::

While the Taylor-Shuler race is getting most of the national attention, Democratic challenger Larry Kissell is trying to drum up interest -- and raise money -- in his challenge against Republican U.S. Rep. Robin Hayes. Kissell is circulating a poll showing he is within striking distance of Hayes.

Hayes holds a 46 percent to 42 percent lead over Kissell, according to a poll conducted by Anzalone Liszt Research, Kissell's polling firm. The survey of 400 likely voters was conducted Aug. 8-13 and has a margin of error of plus or minus 4.9 percentage points.
What's surprising is that the Dome goes on to acknowledge a new ad that Vermin is running against Brad Miller. Just when you think the N&O is getting its act together, it puts itself in service of idiots like Robinson. Weird.
The Dome's next topic if Fredly Smith, esteemed legislator and egomaniac from Down East. Fredly has invited the governor from Texas to come to NC to help raise money. It's bad enough that Texans have destroyed our entire country, but do we also have to destroy North Carolina too? Come on, Mr. Smith. If you're going to run for governor, at least get your money from a state that pretends to be clean and upstanding.
But the piece de resistance of the Dome today is this blurb on Liddy Dull.
Dole is scheduled to be in Montana on Wednesday for Sen. Conrad Burns. On Friday, she will be in Washington for businessman Mike McGavick, who is challenging Democratic Sen. Maria Cantwell.

The following week she will be in Tennessee stumping for former Chattanooga Mayor Bob Corker, who is running for the open seat of retiring Senate Majority Leader Bill Frist, and in Michigan, where Oakland County Sheriff Mike Bouchard is challenging Democratic Sen. Debbie Stabenow. She will be in Pennsylvania for Sen. Rick Santorum.
Liddy Dole should just go ahead and retire. Her handlers are sending her to support two candidates who everyone fully expects to lose in November: Burns in Montana and Santorum in Pennsylvania. It's bad enough that Dole doesn't do squat for North Carolina, but now she's proving that she can't do squat anywhere. There's a word for how the GOP is treating the senior Tarheel Senator: Irrelevant.
Tweet
Tagged: