Submitted by James on Wed, 10/04/2006 - 9:12pm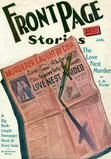 One of our old friends, Drama Queen, brought up a question today that deserves a good answer. How do entries get to the front page of BlueNC?
There are basically two ways things get front-paged around here. First, they can be recommended to the front page by people visiting the site, and second, they can be promoted to the front page by "front-pagers."

The first path is community-driven. When a few people click the "Recommend to front page" box at the bottom of the entry, presto! The entry will automatically show up on the front page in chronological order. This is similar to the system at Daily Kos, on a much smaller scale.

The second path is a bit more arbitrary. We currently have five active front-pagers (like me) who write stuff specifically for the front page and regularly promote entries from others. In my case, I promote entries based on the writing, the content, the timing, the quality of the outrage, the swearing, the graphics, and whatever other considerations seem to make sense. As I said, it's somewhat arbitrary, and we all have our own unique approaches.

I encourage you to keep the "recommended" box in mind when you're reading new entries, and use your vote to push stories to the front-page when you feel that's warranted.
While I have the floor, so to speak, I'd like to plant my own question for a future conversation: What should BlueNC be doing to help build a more powerful progressive community here in North Carolina? The site is now attracting roughly 1100 visitors a day. Some are lurkers from the Dark Side, but even so, it feels like we're building a critical mass. That's great, but it also raises the question of where we go from here.
As I said, that's a question for a future conversation. Because the only thing that matters right now is removing the Party of Torture and Perverts from power. Thanks so much for all you do.
Tweet
Tagged: