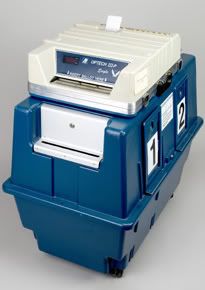 It looks like the transfer tax referendum was approved in Avery County today.
According to the State Board of Elections, with 19 of 19 precincts reporting the votes were 1,434 for and 1,409 against (50.44% for and 49.56% against). A total of 2,843 votes were counted out of 2,845 cast. Turnout was 22.40% of 12,700 registered voters.
As the County Commissioners appear to have wanted this authority it is likely to be put into effect.
From the statutes authorizing the tax:
If the majority of those voting in a referendum held pursuant to this Article vote for the levy of the tax, the board of county commissioners may, by resolution and after 10 days' public notice, levy a local land transfer tax on instruments conveying interests in real property located in the county, up to a rate of four-tenths percent (0.4%), in increments of one-tenth percent (0.1%).
According to Go Blue Ridge proceeds of the 0.4% tax are intended for classroom renovations and most land transactions in the last two years were among non-resident buyers and sellers.
Update:
There were errors in election night precinct reporting. The official results show 1,414 for and 1,449 against, which is a margin of 35 to defeat the transfer tax. At 49.39% for 50.61% against the margin is still less than 1%.