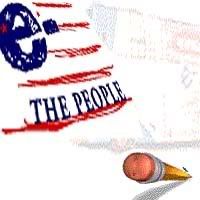 From the News and Observer, December 4th: "Although vote-counting is difficult, the conventional wisdom among lawmakers and lobbyists is that Black has 23 or 24 votes of the 68 Democrats -- and no other Democrat has even close to that total."
BlackOut-NC is trying to figure out who the 23 or 24 pro-Jim Black Democrats are and which 44 or 45 are willing to shift the paradigm in Raleigh. Contact your representative to ask if she/he will commit to voting for anybody but Jim Black for Speaker of the House, then go leave the name, district, and disposition in a comment section at BlackOut-NC or email them at ethicalgov A T yahoo D o T com.
Four sample emails are on display here.