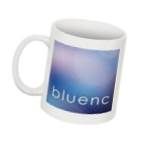 THE SPILL
City leaders to discuss moving coal ash to airport (WSOC-TV) -- On Wednesday, Charlotte city leaders will consider plans to possibly move the coal ash to Charlotte Douglas International Airport. Duke Energy first proposed the idea after the coal ash spill in the Dan River earlier this year. The city's environment committee will meet to discuss the options. They are considering Duke's proposal to use the coal ash as possible runway filler, or burying the coal ash in other spots at the airport. The pressure has been on Duke to clean up its coal ash ponds after its massive spill of the toxic coal ash in February. The company has already moved 3 million tons of coal ash to Asheville Regional Airport.
http://www.wsoctv.com/news/news/local/city-leaders-discuss-moving-coal-ash-airport-wedne/ng2Hf/
CAMPAIGN 2014
Hagan hits Tillis on school funding, Education Department (Greensboro News & Record) -- Sen. Kay Hagan struck hard at challenger N.C. House Speaker Thom Tillis' public education record at a Tuesday press conference. Flanked by North Carolina teachers and students at the Guilford County Democratic Party headquarters, Hagan took aim at Tillis' public education funding record and his comments about eliminating the U.S. Department of Education.
http://www.news-record.com/blogs/killian_lehmert_the_inside_scoop/hagan-hits-tillis-on-school-fundin...
Tillis, Hagan trade blows on education (Asheville Citizen-Times) -- Republican Thom Tillis criticized incumbent U.S. Sen. Kay Hagan on education spending hours before she questioned his interest in eliminating the federal Department of Education. The Tillis campaign said Hagan voted for a state budget in 2005, when she was in the state Senate, that cut teacher assistant funding by $116 million and text book funding by $5 million. The budget proposal she voted for that year did not end up becoming law.
http://www.citizen-times.com/story/elections/2014/08/12/thom-tillis-kay-hagan-education-spending/139...
Hagan hits Tillis on education (McClatchy Newspapers) -- U.S. Sen. Kay Hagan on Tuesday accused her Republican challenger, Thom Tillis, of slashing funding for public education in North Carolina and argued that he'd hurt education further if he wins her Senate seat in Washington. Tillis, speaker of the North Carolina House of Representatives, said in a primary debate on April 22 that he'd consider eliminating the U.S. Department of Education. His first priority as a U.S. senator, he said then, would be "clawing back" regulations and deciding whether the department "needs to exist in its current form." The Hagan campaign called that idea part of Tillis' "destructive education agenda."
http://www.newsobserver.com/2014/08/12/4067783/hagan-hits-tillis-on-education.html
On Immigration, G.O.P. Starts to Embrace Tea Party (New York Times) -- A legislative year in which Speaker John A. Boehner set out to marginalize more vocal right-wing Republicans ended with them buoyed, and with some in the party ready to bring them back into the fold.
http://www.nytimes.com/2014/08/13/us/politics/immigration-house-republicans-tea-party.html?ref=us
New Hanover GOP picks Michael Lee to serve out Goolsby's term (Wilmington Star-News) -- Wilmington attorney is running for the Senate seat against Democrat Elizabeth Redenbaugh in November.
http://www.starnewsonline.com/article/20140812/ARTICLES/140819916&tc=email_newsletter
Michael Lee chosen to replace Goolsby (Lumina News) -- Michael Lee, Wilmington attorney and Republican candidate for state Senate, will represent the citizens of District 9 in Raleigh before the November election. The executive committee of the New Hanover County Republican Party selected Lee as the replacement for Sen. Thom Goolsby during a brief closed session on Aug. 12. The nomination will move to Gov. Pat McCrory for approval. Goolsby, who represented District 9 since 2011, resigned from his post in an Aug. 2 letter to Gov. Pat McCrory. Goolsby said he supported Lee as his successor because the few months in Raleigh would give him an advantage if elected.
http://luminanews.com/2014/08/michael-lee-chosen-to-replace-goolsby/
Congressmen talk about opposition to Obamacare (Greenville Daily Reflector) -- A Pitt County representative to the U.S. House invited one of his colleagues to Greenville on Tuesday to tour the East Carolina Heart Institute, meet medical professionals and talk about their opposition to the Affordable Care Act.
http://www.reflector.com/news/congressmen-talk-about-opposition-obamacare-2622727
Ellmers speaks to Cumberland County Republican Women's Club (Fayetteville Observer) -- U.S. Rep. Renee Ellmers hit the hot-button issues Tuesday as she looked to fire up the Cumberland County Republican Women's Club.
http://www.fayobserver.com/news/local/renee-ellmers-speaks-to-cumberland-county-republican-women-s-c...
POLICY & POLITICS
Senate considers wrapping things up - soon (Raleigh News & Observer) -- Going on two weeks since it left town, the General Assembly remains in a state of suspended animation because legislators failed to sign off one of two competing House and Senate adjournment resolutions. Talk around the statehouse on Tuesday was that the Senate might come in late this week or early next, approve the House version and then leave town without any further business until mid-November, when senators would take up Medicaid legislation.
http://www.newsobserver.com/2014/08/12/4067394/senate-considers-wrapping-things.html
School workers miffed by 'insult' of a raise (WRAL-TV) -- Legislative leaders have talked a lot this summer about the raises they gave to public school teachers and most state employees, but they don't have as much to say about the raises for educational support staff in the state budget. The $21.1 billion budget, which Gov. Pat McCrory signed into law last week, included raises averaging 5.5 percent, plus longevity pay, for teachers and $1,000 and an extra week of vacation for other state workers. But more than 59,200 non-certified school employees – teaching assistants, bus drivers, cafeteria workers, custodians and administrative staff – received only a $500 raise. "That's not equitable. It just doesn't make sense," said Chris Bridges, who has worked 21 years in the Wake County Public School System Transportation Office.
http://www.wral.com/school-workers-miffed-by-insult-of-a-raise/13887130/
Buncombe County students share textbooks (AP) — Many Buncombe County students will be sharing textbooks this year. Many other students will be using textbooks that are more than 10 years old.
http://features.rr.com/article/685ebc511be0a0b33dbfa2705ee2ffb3
Report claims costs rise for NC health plan (Raleigh News & Observer) -- A report released Tuesday by The Pew Charitable Trusts and the MacArthur Foundation shows that state spending on North Carolina's state employees health plan rose 8 percent between 2011 and 2013, more than the national average of 2 percent.
http://www.newsobserver.com/2014/08/12/4067567/report-costs-rise-for-nc-health.html
Lawmakers' actions to force school cuts for Cumberland County (Fayetteville Observer) -- Actions by state lawmakers will force the Cumberland County school system to make unanticipated spending cuts at the outset of the school year.
http://www.fayobserver.com/news/local/lawmakers-actions-to-force-school-cuts-for-cumberland-county/a...
N.C. weighs the future of filming tax breaks (NPR Marketplace) -- These days, you don't have to be in Hollywood or New York City to make a blockbuster movie. Southern states like Louisiana, Georgia and North Carolina now have a big chunk of the action. But in North Carolina, it's not clear if the tax credit that has helped lure big movie productions to the state will continue.
http://www.marketplace.org/topics/business/north-carolina-weighs-future-filming-tax-breaks
Does McCrory signing last bill hurt film? (Wilmington Star-News) -- Gov. Pat McCrory late Monday afternoon announced he had signed the last bill on his desk – and that might not be good for supporters of the state's film incentive program.
http://agenda.blogs.starnewsonline.com/23825/does-mccrory-signing-last-bill-hurt-film/
NC state agencies have phone, email outages (AP) — A number of state agency offices in Raleigh have been hit with telephone and email problems. Stephanie Hawco with North Carolina's Information Technology Services told multiple media outlets that the problems Tuesday were intermittent.
http://features.rr.com/article/795e8f5770a8a5a0f23086a89d78694b
State Agencies Have Phone, Email Outages (TWCN-TV) -- Stephanie Hawco with North Carolina's Information Technology Services told multiple media outlets that the problems Tuesday were intermittent but extensive.
http://centralnc.twcnews.com/content/news/all_nc_news/710746/nc-state-agencies-have-phone--email-out...
State agencies report email, phone outages (WRAL-TV) -- Multiple state agencies reported widespread service outages Tuesday that affected phone and email systems.
http://www.wral.com/state-agencies-report-email-phone-outages/13886864/
NC government offices experiencing phone, email outage (WTVD-TV) – Gov. Pat McCrory's office says some state government offices are experiencing service outages involving email and phone systems. That includes the North Carolina Department of Transportation other agencies. The department stated on their website that a network outage at the State Office of Information Technology Services is affecting the DOT's ability to send and receive email statewide. Many state agencies were without telephone and internet services for much of the day Tuesday.
http://abc11.com/technology/nc-government-offices-experiencing-phone-email-outage/254374/
Charges dismissed against more legislative protesters (WRAL-TV) -- Trespassing charges were thrown out Tuesday against five people arrested last year during protests at the Legislative Building.
http://www.wral.com/charges-dismissed-against-more-legislative-protesters/13887147/
More 'Moral Monday' cases dismissed after US Supreme Court ruling (Raleigh News & Observer) Two judges in Wake County have dismissed cases against "Moral Monday" protesters, citing the U.S. Supreme Court ruling striking down the Massachusetts law that had created protest-free zones around abortion clinics.
http://www.newsobserver.com/2014/08/12/4067762/more-moral-monday-cases-dismissed.html
One Man, Frank Porter Graham, Had a Plan to Keep Money Out Of College Sports (Chronicle of Higher Ed) -- As some observers tell it, amateurism in college sports died last week… As early as 1929, a report from the Carnegie Foundation for the Advancement of Teaching called on college presidents to rein in boosters and businessmen who were creating what, six years later, the NCAA would term "the greatest evil in college athletics … systematic recruiting and subsidizing of athletes." Particularly in football, alumni who paid players, and the athletes who took the money and gifts, were already laying the foundation of the commercial endeavor, later presided over by the NCAA, now challenged in court. … Enter Frank Porter Graham. In 1935, amid national unease about abuses in the recruitment of college football players, the University of North Carolina president mounted the boldest response.
http://chronicle.com/article/One-Man-Had-a-Plan-to-Keep/148359/
Report: N.C. schools rank 37th for overall quality (Triangle Business Journal) -- North Carolina's school systems rank 37th, according to a report by financial website WalletHub.
http://feeds.bizjournals.com/~r/bizj_triangle/~3/cDFqU87Nxis/report-n-c-schools-rank-37th-for-overal...
US judge opens civil rights case of NC sheriff (AP) — In the opening day of a case accusing a North Carolina sheriff of racial profiling, two retired supervising deputies testified Tuesday that their former boss told officers to take Hispanic motorists to jail over traffic violations, rather than issuing citations.
http://www.reflector.com/ap/staten/us-judge-opens-civil-rights-case-nc-sheriff-2622683
Civil Rights Trial of Alamance Sheriff Currently Underway (TWCN-TV) -- Sheriff Terry Johnson is accused of violating the constitutional rights of Latinos by targeting them in traffic stops and checkpoints.
http://centralnc.twcnews.com/content/news/all_nc_news/710740/civil-rights-trial-of-alamance-sheriff-...
First Day of Sheriff Terry Johnson's Trial Features Former Deputies (WUNC-FM) -- Today is the second day of the federal trial for Alamance County Sheriff Terry Johnson. Several current and former sheriff's deputies took the stand yesterday. The U.S. Justice Department has accused Johnson of racial profiling and arresting and detaining members of the Hispanic community without probable cause. Several past and present law enforcement officials testified on the opening day of the trial yesterday. It was held in federal district court in Winston-Salem.
http://wunc.org/post/first-day-sheriff-terry-johnsons-trial-features-former-deputies
Vets in workforce ramp up as military gears down (AP) — Companies who want to hire military veterans are zeroing in on the North Carolina Army post that's one of the largest and busiest military centers in the world.
http://www.news-record.com/news/north_carolina_ap/vets-in-workforce-ramp-up-as-military-gears-down/a...
Forsyth faces opposition in removing prayer injunction (Winston-Salem Journal) -- An ACLU attorney representing plaintiffs in the Forsyth County prayer case is arguing that a federal judge should not dissolve the injunction that barred Forsyth County from allowing clergy to deliver sectarian prayers before county commissioner meetings. Forsyth County was sued in federal court in 2007 over its invocation practice and has been prohibited from allowing sectarian prayers since a federal judge issued an injunction in 2010.
http://www.journalnow.com/news/local/forsyth-faces-opposition-in-removing-prayer-injunction/article_...
North Carolina's right to know shifts as legislature changes disclosure laws (Carolina Public Press) -- How much are North Carolina's citizens permitted to know about the government and corporate operations that could affect their daily lives? A slew of new state legislation addressed that question.
http://www.carolinapublicpress.org/20025/north-carolinas-right-to-know-shifts-as-legislature-changes...
Judge dismisses lawsuit by former NC Central coach (AP) — The attorney for former N.C. Central football coach Henry Frazier III says a judge has dismissed Frazier's wrongful-termination lawsuit seeking reinstatement.
http://www.news-record.com/news/north_carolina_ap/judge-dismisses-lawsuit-by-former-nc-central-coach...
McCrory to hit the links at Pro-Am (High Point Enterprise) -- The first 3,000 fans that arrive at Sedgefield Country Club before noon for Wednesday's Pro-Am will be admitted free of charge. Wake Forest University alumnus and Los Angeles Clippers star Chris Paul will play during the morning tee times. North Carolina Governor Pat McCrory will play in the afternoon. 1958 Greater Greensboro Open champion Bob Goalby and 1959 champion Dow Finsterwald will sign autographs at the Wyndham on Friday. The autograph session is set for 2 p.m. inside Margaritaville at the Wyndham.
http://www.hpe.com/sports/x571856658/Walsh-looms-in-contention-at-AJGA-tournament
Gov. McCrory Signs Law Authorizing Smoking Cessation Options (TWCN-TV) -- A new option for local jails could help inmates kick the habit. Under a law signed by Gov. Pat McCrory this week, jails may now offer smoking cessation options, including e-cigarettes. Cessation advocates warn that vapor products are proven to help people quit smoking but say there are plenty of other options for that are also allowed under the law that could help. - See more at: http://charlotte.twcnews.com/content/news/710739/gov--mccrory-signs-law-authorizing-smoking-cessatio...
N.C. Man Convicted in Connection with Sex Trafficking Enterprise (FBI News Release) -- A federal jury returned a verdict convicting Shahid Hassan Muslim, aka "Sharp," of two counts of sex trafficking, one count of kidnapping, one count of production of child pornography, one count of witness tampering and five counts of promoting a prostitution business enterprise. The verdict was announced by Acting Assistant U.S. Attorney General Molly Moran for the Civil Rights Division, U.S. Attorney Anne M. Tompkins for the Western District of North Carolina, Special Agent in Charge John A. Strong of the Federal Bureau of Investigation's Charlotte Division and Special Agent in Charge Brock Nicholson of ICE's Homeland Security Investigations Atlanta Division. Evidence presented during the four-day trial, including the testimony of five victims, revealed that Muslim had operated an extensive sex trafficking enterprise in Charlotte and other cities between at least 2010 and the time of his arrest in November 2013.
http://www.fbi.gov/charlotte/press-releases/2014/north-carolina-man-convicted-in-connection-with-sex...
County Officials To Gather In Buncombe For Annual Conference (N.C. Political News) -- More than 350 county officials from across North Carolina will gather in Buncombe County this weekend for the N.C. Association of County Commissioners' 107th Annual Conference, which will be held at the Asheville Renaissance. South African-born Neal Petersen will deliver the keynote address at the Opening General Session on Friday morning.
http://www.ncpoliticalnews.com/?p=10289
Governor McCrory Celebrates Stem Scholars (N.C. Political News) -- The Buick Achievers Scholarship Program, sponsored by the General Motors Foundation, awarded scholarships to three North Carolina college students studying science, technology, engineering and mathematics (STEM) subjects.
http://www.ncpoliticalnews.com/?p=10287
Education reformer brings lessons home in Robeson County (Fayetteville Observer) -- Ben Chavis uses a method of education some would call old school. Now, a group of Robeson County residents wants to use it in a new school.
http://www.fayobserver.com/news/local/education-reformer-brings-lessons-home-in-robeson-county/artic...
2 jail hangings in eastern NC being investigated (AP) -- Authorities are investigating two hangings in jails in eastern North Carolina. Area media outlets report that the State Bureau of Investigation is investigating a hanging in the Onslow County jail Tuesday night. No other details were immediately available. The Carteret County Sheriff's Office reports that an inmate who hanged himself last week at the county jail died Tuesday. Authorities say 50-year-old Donald Hall of Newport was found hanging in his cell August 7. He was taken to an area hospital where he later died. Hall was awaiting court appearances on drug and traffic charges.
http://www.wral.com/2-jail-hangings-in-eastern-nc-being-investigated/13888817/
GENERAL NEWS
Drone technology firm Oelaris close to giving up on the Triad, NC (Triad Business Journal) -- The company wants to make Smith Reynolds Airport in Winston-Salem its home base, but it won't unless the state commits to a $6 million purchase contract by September 25.
http://www.bizjournals.com/triad/news/2014/08/13/drone-technology-firm-oelaris-close-to-giving-up.html
MARKET MARKS 125 YEARS (Wilson Times) -- Sen. Brent Jackson doesn't mind being called the "watermelon farmer" by his fellow state legislators. The Sampson County farmer is one of the largest watermelon growers on the East Coast.
http://www.wilsontimes.com/News/Local/Story/33330328---MARKET-MARKS-125-YEARS
Learning to Breathe Deeply in Maximum Security (N.C. Health News) -- Inmates find peace of mind and inner strength during a yoga class at the state's largest women's prison
http://www.northcarolinahealthnews.org/2014/08/12/learning-to-breathe-deeply-in-maximum-security/
Police: Mom helped son partake in 'fire challenge' (AP) -- A Charlotte woman is facing charges after police say she helped her son set himself on fire in a videotaped stunt known as the "fire challenge" that's gaining popularity on social media and has left at least two other children with severe burns.
http://www.reflector.com/ap/staten/police-mom-helped-son-partake-fire-challenge-2622307
8 accused of assaulting man trying to stop vandals (AP) — Asheville police have arrested eight men who they say assaulted a man trying to stop them from vandalizing a downtown store.
http://www.reflector.com/ap/staten/8-accused-assaulting-man-trying-stop-vandals-2622293
Chapel Hill No. 7 on list of best college towns (Triangle Business Journal) -- Chapel Hill ranks seventh on a list of the 50 best college towns in the U.S., according to Best College Reviews, an online research service for prospective college students.
http://www.bizjournals.com/triangle/morning_call/2014/08/chapel-hill-no-7-on-list-of-best-college-to...
ENERGY & ENVIRONMENT
N.C. firms among the leaders of top 400 solar contractors (Solar Power World) -- Solar Power World, the industry's leading source for technology, development and installation news, presents the 2014 Top 400 Solar Contractors list. North Carolina's strata Solar ranked 6th and FLS 30th. The list ranks applicants according to their influence in the solar market in 2013. Ranks are determined by the number of megawatts a company installed in 2013. In some cases, companies reported megawatts for which they were a sub-contractor. If two companies reported the same 2013 numbers, they were sorted by total megawatts installed.
http://www.solarpowerworldonline.com/2014-top-400-solar-contractors/
Top North Carolina Solar Contractors (Solar Power World) – North Carolina's top solar contractors include Strata Solar, FLS Energy, Southern Energy Management and more.
http://www.solarpowerworldonline.com/2014-top-north-carolina-contractors/
Fight Over Hofmann Forest Not Over Yet (WUNC-FM) -- A resolution may come soon in the case of the Hofmann Forest sale. N.C. State University is trying to sell the 80,000-acre coastal forest. Opponents say the land serves many vital conservation purposes and should not be sold. Since a Wake County Superior Court judge threw out the case last November, opponents have launched two online petitions, flooded the Attorney General's office with 4,000 emails, and placed hundreds of yard signs across the Triangle and eastern North Carolina.
http://wunc.org/post/fight-over-hofmann-forest-not-over-yet
NC officials: WNC fracking-related tests starting soon (Carolina Public Press) -- State officials told Carolina Public Press this week that, with the passage of the new state budget, they'll be able to start work testing rock samples from seven WNC counties as soon as September.
http://www.carolinapublicpress.org/20012/nc-officials-wnc-fracking-related-tests-starting-soon/
GOP legislators in Western NC say no shale-gas potential there (The Sylva Herald) -- Republican legislators in Western N.C. oppose the state's plan to collect and test rocks in the seven westernmost counties to determine shale-gas potential. Sen. Jim Davis, who co-sponsored the bill that lifted the state's ban on fracking, says it's a waste of money.
http://www.thesylvaherald.com/top_stories/article_fdb0d70e-224a-11e4-ba58-0017a43b2370.html
Rules prevent solar panels in many states with abundant sunlight (LA Times) -- Few places in the country are so warm and bright as Mary Wilkerson's property on the beach near St. Petersburg, Fla., a city once noted in the Guinness Book of World Records for a 768-day stretch of sunny days.
http://www.latimes.com/nation/la-na-no-solar-20140810-story.html#navtype=outfit
Commercial wind projects reviewed offshore N.C. (Wind Daily) -- The federal U.S. government said it outlined three areas off the coast of North Carolina as potential sites for commercial wind energy development. The Bureau of Ocean Energy Management said more than 307,000 acres off the coast could be developed for wind energy. So far, the agency has awarded five commercial wind energy leases for the Atlantic coast, though none of the projects are in service. "We look forward to working with the state of North Carolina, industry and a broad range of stakeholders as this exciting process continues to further commercial wind development in the United States," U.S. Interior Secretary Sally Jewell said in a statement Monday.
http://www.winddaily.com/reports/Commercial_wind_projects_reviewed_offshore_North_Carolina_999.html
What's Next For Offshore Wind In North Carolina? (WUNC-FM) -- On Monday, the Obama administration announced about 300,000 acres of land of the North Carolina coast that will be explored for possible offshore wind development. The announcement includes three locations for potential development - two near Wilmington and one about 30 nautical miles off the coast of Kill Devil Hills.
http://wunc.org/post/whats-next-offshore-wind-north-carolina
Feds reduce area in Atlantic Ocean for wind farms (AP) — The U.S. Department of Interior has reduced the areas of the Atlantic Ocean where turbines can be built, dealing a potential blow to North Carolina's hopes for wind farms off the coast.
http://www.reflector.com/ap/staten/feds-reduce-area-atlantic-ocean-wind-farms-2622339
TVA: Watts Bar more than 90 percent complete (AP) — The Tennessee Valley Authority says work on the Watts Bar Nuclear Plant is more than 90 percent complete. The federal agency announced a target completion date for the plant's Unit 2 reactor of December 2015.
http://features.rr.com/article/4ab101a25846c2172eaf1a6d12f43455
PETA: Video shows abuse at NC dairy farm (AP) — The group People for the Ethical Treatment of Animals said it has a video showing sick, emaciated cows being forced to stand in knee-deep manure for hours, even when the animals are milked and fed at a North Carolina dairy farm.
http://www.reflector.com/ap/staten/peta-video-shows-abuse-nc-dairy-farm-2622087
NC's wild horses maimed by isolation, corralled by controversy (Raleigh News & Observer) -- Retired police officer E.T. Smith patrolled the Outer Banks beach in his four-wheel-drive truck on a recent morning, keeping an eye out for wild mustangs and the drunks who like to harass them.
http://www.newsobserver.com/2014/08/12/4066604/wild-horses-maimed-by-isolation.html
Coastal Culture: Miss Blanche of Ocracoke (Coastal Review) -- Blanche Howard Jolliff is 94 and an island treasure. She remembers, for instance, the shipwreck that led to the first road on Ocracoke and the first road collision.
http://nccoast.org/Article.aspx?k=59a0c140-9374-4139-b60b-f90c8bad4dda
EDITORIALS
Duke scientists' fracking warnings meet deaf ears (Raleigh News & Observer) -- Robert Jackson and Avner Vengosh of Duke University's esteemed Nicholas School are viewed by some in the oil and gas industry as enemies. At Duke, they've done studies with compelling evidence that shale gas extraction, fracking, causes drinking water problems in other states. The industry, which got North Carolina to lift its moratorium on fracking with drilling next year, has long made the case that drilling is absolutely safe. Jackson and Vengosh have serious doubts about that, and given that the Nicholas School in the field of environmental science is considered among the elite in the county, it would be logical to assume that state officials developing rules to govern shale gas exploration would want to hear from them. But the N.C. Mining and Energy Commission did not invite either Jackson or Vengosh to offer any views while commission members were in the process of determining the rules. "With all due respect to Avner Vengosh," said recently resigned commission Chairman James Womack, "he's not interested in drilling. His studies are all aimed at the downside of oil and gas development." Vengosh says instead that he's all about science.
http://www.newsobserver.com/2014/08/12/4067671/duke-scientists-fracking-warnings.html
McCrory scrambles to repair budget he praised (Robesonian column) -- The more days that pass since Gov. Pat McCrory signed the state budget, the more confusing that budget becomes, especially when trying to figure out what it means for public schools in North Carolina. And McCrory is adding to the confusion with his private actions not matching his public words. He said last week it was a budget he was proud to sign, citing the raises it provided for teachers and the fact that it fully funded teacher assistant positions at schools across the state. … It turns out his staff is now scrambling behind the scenes to convince legislators to change the funding schools receive for teachers by calculating it based on the average teacher salary, not the starting salary. … McCrory's staff is also trying to address what one school administrator called a radical change in education funding buried in the budget bill that would mean that increases in enrollment would no longer be automatically built into the education budget, leaving schools even more in the dark about the budgets session to session, making it all but impossible to plan for the next school year.
http://robesonian.com/news/opinion_columns-opinon/50126245/McCrory-scramble-to-repair-new-budget#.U-...
Will The Tea Party Impeach Gov. McCrory? (Huffington Post) -- "With or without legislation, we're going to move forward to protect the waters of North Carolina from coal ash." -- Governor McCrory, August 2 Any informed observer of North Carolina politics is shaking their head at my headline -- while Pat McCrory is not, himself, a Tea Party fanatic, he has made his peace with their brand of reaction as governor, allowing the legislature which they cow to undo years of moderate progress on issues ranging from education to the environment. No, Tea Party impeachment is not in the governor's future -- although loss of office to a Democrat in 2016 might be. Surprisingly, however, the Tea Party and legislative Republicans don't seem in the slightest fazed by the governor's assertion of executive muscle -- there's not a single searchable peep expressing concern over McCrory's announcement that he would act even if his legislature did not. This disparity tells you a lot about what is really behind the Boehner lawsuit over President Obama's imagined executive over-reach and the even more high-pitched Sarah Palin calls for impeachment.
http://www.huffingtonpost.com/carl-pope/will-the-tea-party-impeac_b_5660327.html
Industrial Commission losses will hurt workers (Raleigh News & Observer column) -- While the North Carolina General Assembly's more obvious attacks on our state's working families are by now well-known (and felt), the legislature's leaders have taken a wrecking ball to the judicial systems designed and maintained by generations of Republicans and Democrats to protect North Carolinians. And while it is not too late to stop this wrecking ball, time is running perilously short. We need accountability, and we need it now.
http://www.newsobserver.com/2014/08/12/4067647/industrial-commission-losses-will.html
Art Pope's Jihad Against Public Education & Educators (Camel City Dispatch) -- Art Pope has decided to use his minions at Civitas, the John Locke Foundation, and behind the Governor's desk to go hammer and tongs against the one group of North Carolinians he seems to fear- School Teachers. That's right folks, those scary, evil over-lords of liberal indoctrination who have infected our children with the evils of science, literature, advanced mathematics, and the arts must be crushed beneath Sugardaddy Art's boots at all cost.
http://www.camelcitydispatch.com/3rd-shift-art-popes-jihad-against-public-education-educators-7294/
Return of boy mayor Tom Bradshaw (Raleigh News & Observer column) -- Usually people who have stretches of interstate highway named after them do not embark on state Senate careers, especially, knowing that if they win, they would be starting out as a freshman of the minority party. But Thomas W. Bradshaw Jr., a Democrat seeking the seat held by retiring Republican Sen. Neal Hunt, would be no ordinary backbencher. He has been a key player in North Carolina political and business circles since he was elected Raleigh mayor in 1971 at the tender age of 32. So why at age 75, is he running for the Senate? "I don't mind sitting on the back bench,'' Bradshaw said. "I just want to have a civil conversation.''
http://www.newsobserver.com/2014/08/12/4067677/christensen-the-return-of-the.html
The whistleblower blew smoke (The Robesonian) -- The star witness in the prosecution of the athletics programs at the University of North Carolina is in fact guilty of a literary offense she accused some Tar Heel athletes of — plagiarism. It turns out that Mary Willingham, the whistleblower who rebooted the case against UNC with some incredible allegations, used other people's words without proper citations when writing her thesis, titled Academics & Athletics — A Clash of Cultures: Division I Football Programs," to earn her master's degree in 2009 from UNC Greensboro. When confronted with the allegation by an heretofore accomplice in the 4-year-old rant against UNC, the Raleigh News and Observer, the talkative Willingham should have gone mute. Instead, she muttered this: "Whatever I did, I did, and, you know, whatever. There's nothing I can do about it." It could be true that Willingham is a plagiarist and that all of her accusations against UNC are true.
http://www.robesonian.com/news/opinon/50121198/The-whistleblower-blew-smoke#.U-tHxuNdXbM
Local crime lab would speed justice (Winston-Salem Journal) -- We're enthusiastic about the prospect of a crime test lab coming to Winston-Salem. It would be good for justice.
http://www.journalnow.com/opinion/editorials/editorial-local-crime-lab-would-speed-justice/article_b...
SBI reorganization is shaky at best (Raleigh News & Observer) -- Gov. Pat McCrory now has what he wanted, North Carolina's State Bureau of Investigation essentially under his control in the Department of Public Safety and a new interim director, Bernard Collier II, whom he appointed. But questions remain.
http://www.newsobserver.com/2014/08/11/4065551/sbi-move-a-shaky-one.html