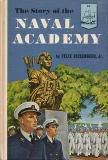 Back at Annapolis, where I graduated a long, long time ago, we called the daze between Christmas and spring break 'the dark ages.' Pouring through the single-paned windows of Bancroft Hall, chilling your bones on the banks of the Severn River, the cold hard winds of February carried nothing but gloom and despair. Larry, a goofy kid who lived across the hall from me, tried to kill himself the first winter I was there. Vic actually succeeded the following year, giving in to the misery of too much discipline, too much testosterone, and too little sunlight.
Twenty-five years later, my own father killed himself during the dreariness of the Dark Ages. Left alone in their little brick house after my mother's quiet passing, he must have found too little to live for in the skeleton trees and brown grass that surrounded his tidy home. Depression runs deep in my DNA.
These days the dullness of short, hard days continues, made more intolerable by the insanity of politics as usual. The ineffectual Senate in Washington. The sad unfolding of the Jim Black saga. The Party of Greed. The war. The deficit. And the millions of scared people scratching out their lives while people who are Puppetmasters connive to keep them down. Let the markets rule, they say. Let the brown people pick our tomatoes. The infighting, the backbiting, the heart frightening. It is almost too much to take.
In these darkest of days, the battle runs hot near the surface. On one side, free market fundamentalists who thrive on division and despair. On the other side, progressives who crave engagement for the common good. It's an age old story. Aristocrats and peasants. Bosses and workers. Masters and slaves. The new American caste system, where profits matter most.
These are the times that try our souls, at least mine anyway. I can't wait till spring.