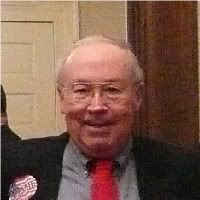 Former Insurance Commissioner, Jim Long has died as a result of a stroke he suffered on January 21. He was 68 years old. For many of us, Jim Long was the only Insurance Commissioner we've known in NC. He was a true public servant and will be greatly missed.
I did not know Jim personally, but as a consumer I will remember him as the man who stood up to the insurance companies so that the rest of us could afford our premiums.
We owe Jim's wife and family a debt of gratitude. Public life isn't always easy. Jim could not have served the people of North Carolina if they had not been willing to make sacrifices. Peg, thank you for sharing so much with us.