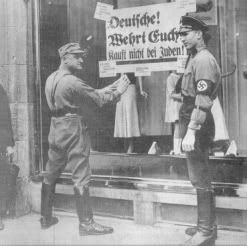 It's nice for people whose world is so well ordered that the significance of celebrating the birth of Jesus Christ can be reduced to compiling lists of stores that are are naughty and those that are nice. If you don't say Merry Christmas expect a lump of coal from Raleigh's Called2Action and, the American Family Association:
...it has now become politically incorrect for Jesus to be seen in public on His birthday.

Some Christians ask, "What's the big deal? Why make such a fuss?" We must all wake up to the fact that there are Americans today who, like King Herod, are troubled at even the mention of Jesus' name; and they are doing everything in their power to publicly eradicate His memory. If they can do that, they can have the Gospel condemned as so-called "hate speech".

This is a significant battle in a much larger war... let's all do our part by helping to Keep Christ in Christmas!

The 2006 Do's and Don'ts of Christmas:

We will be compiling a list of which stores do include Merry Christmas, and which stores don't.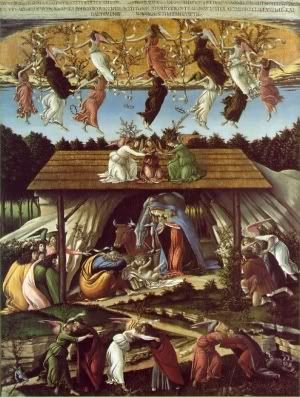 When will these people put down their bibles long enough to embrace mankind in the spirit of Jesus instead of dividing it with fear-mongering and belligerent speech? Jesus praised the poor woman in the temple, not the affluent attention grabbers.
And I wonder how many poor, homeless people in Raleigh's Moore Square will be able to take shelter in the nativity scene that Called2Action intends to push in front of the Raleigh City Council next Tuesday and onto TV news and the front page of the newspapers.
 
Please join us next Tuesday night, December 5th as we seek permission from the Raleigh City Council to put up a Nativity Scene in Moore Square !
:::::
Last year it was "smooth sailing" when we asked the Council for permission (Praise God!), but the display was designed in such a way that the city of Raleigh itself could have put it up. This year's display is strictly a Christian focus, but since it will be put up & paid for by private citizens, we have every constitutional right to do so. Please pray that God will grant us favor with the Council, but if there is a "legal snag", we are prepared to act quickly to see our rights protected.
 
These people are missing the message of Jesus. They are busy turning all the pages of the Bible except those of the New Testament. They want to keep Christ in Christmas? I say help keep the Jesus in Jesus Christ. Peace, love, forgiveness, redemption.