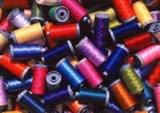 With a growing stream of Republican lies being uncovered by Congress almost every day - about everything from Tillman's death to GonzoGate - it's hard to understand the stunning silence of North Carolina Republican leaders. I guess lying to families of dead soldiers will have to be added to the NC Party of Greed platform.
That's the subject I want Heath Shuler to raise when he walks into the lair of the Dark Side. I want him specifically to ask:
How in god's name can the North Carolina Republican Party stand behind a president who has single-handedly destroyed the moral standing of our country and his office in six short years?
Add your questions here for Congressman Shuler. He says he wants to know what ALL the citizens of North Carolina are thinking . . . so don't be shy.