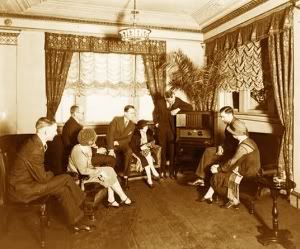 Washington Wire brings this to my attention about this morning's challenge to FCC indecency rules, broadcast live on C-SPAN cable and radio. C-SPAN's Potty-Mouth Broadcast. Many profanities were used during the hearing. At issue is the fact that the FCC fines radio stations for such profanities that are regularly used on cable TV with impunity. Even the Judge brought up the issue of whether the FCC would fine radio stations for broadcasting the hearing.
How often does noted Supreme Court specialist Carter Phillips get to drop the f-bomb (and worse) in open court? C-SPAN talked the U.S. Court of Appeals for the Second Circuit in New York into allowing cameras in the court so the hearing could be broadcast live.

:::::

Sure enough, the s-words and f-words were flying this morning during the hearing, which C-SPAN broadcast in full, without bleeps. During the hearing, to make a point, Phillips used the words and phrases "motherf—–," "eat s—" and "f— the USA."
Here's the link to the RealPlayer video: Second Circuit Court of Appeals Oral Argument: Fox Television v. FCC (12/20/2006) from C-Span raising questions about what is entertainment and what is news and what is news about news and what is....paging Jon Stewart. This is one of those moments when you look into almost parallel mirrors and see images of yourself repeating to infinity or watching yourself watching yourself on TV generating a wormhole to hyperreality.