The power of change: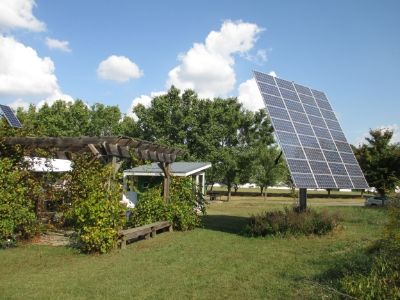 Hat-tip to Eric Henry of TS Designs for hosting this event. Let's meet some people: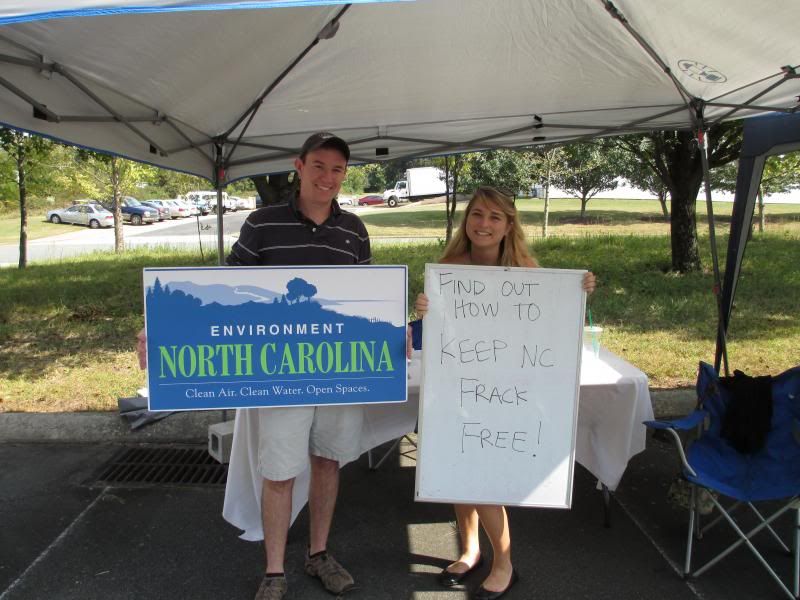 That's Graham Givens and Liz Kazal of Environment North Carolina, on the front lines in the fight to preserve, among other things, the quality of our drinking water. You may already be familiar with Liz, as she has demonstrated her good taste and wisdom by blogging here at BlueNC. :)
We spent a lot of time discussing the difficulties in getting out the message, and how to navigate the social media network to maximize exposure. They're both about as sharp as they come, so you can expect to see an impact from their efforts in the near future.
I also spent some time talking with Nick Wood, the new Outreach Director for NC WARN. And the main topic of conversation was Duke Energy:
We don't have to entirely solve the emergency by 2015, but we must begin to dramatically reduce emissions. Because the world's second-largest electricity generator, Duke Energy, is headquartered here, North Carolina can make a huge difference – one that also makes economic sense.

For several years, NC WARN and allies have been urging Duke Energy CEO Jim Rogers to use his clout to become a climate game-changer. We want Duke to join the clean energy revolution by phasing out fossil-fueled electricity while ramping up energy-saving programs, solar and wind – proven technologies that are abundant and cheaper than nuclear power.
I'm sure many reading this are familiar with their work, but what you may not be aware of is just how much money they've saved people like you and me. By relentlessly exploring Duke Energy's operations and financial situation, NC WARN has chiseled away at Duke's numerous requests for rate increases. You might want to throw some of that money back at them. Just saying. It's an investment.
I also spent some time talking with Amy Brooks about large-scale composting. The idea is, you collect food waste generated locally, turn it into compost, and then return that to local farms to enrich the soil. It keeps such reusable organic material from going into the landfills (over 12,000 tons in 2012 alone), and limits the amount of nutrient loss in the area. Very cool. Speaking of cool:
Yes, it's mobile. Think of recent flooding in New Jersey or the despair of hurricane Katrina. While many folks may own a generator, if there's no power to pump the gas out of the ground, you're up the creek without a watt to help.
This is the prototype baby of Tom Honey of Honey Electric Solar out of Liberty. They've been in the Solar business for almost twenty years, but this is the first time they've put wheels on it. I have a hunch you'll be seeing these rolling down the road in the near future, and if North Carolina's emergency management people have a lick of sense, they'll grab a few as soon as possible.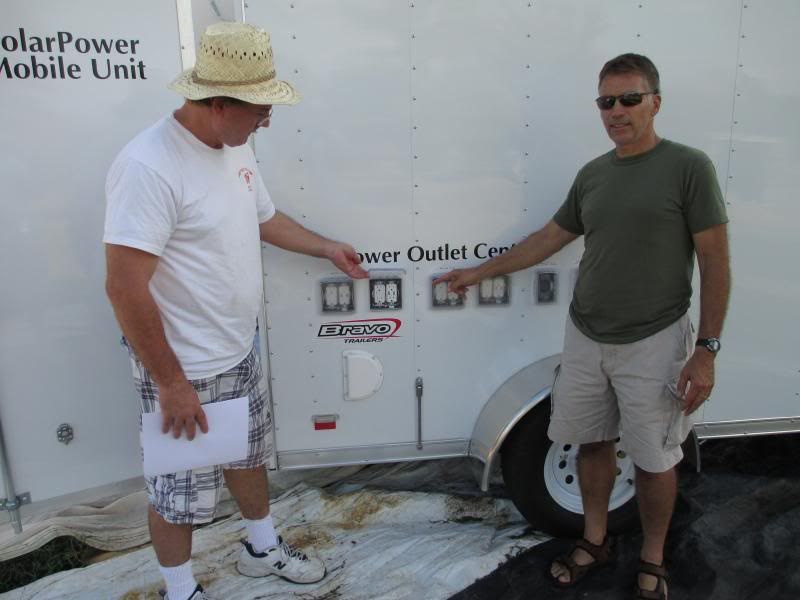 What you're looking at is sixteen AC outlets, 8 USB outlets for charging cell phones or laptops, a shore energy outlet to charge up the massive battery before deploying the unit, and an additional outlet for boosting from a generator if need be.
All in all, a very interesting and productive day. You can expect to see more diaries along these lines in the near future, because I seem to have caught the renewable energy bug again. :)