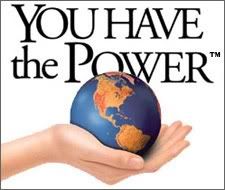 Original Rethink Your Precinct post
Rethink Your Precinct - The Stakes
Find Your Precinct Meeting here.
If you are outside of Buncombe County, click here to find your precinct meeting info.
Tomorrow's precinct meetings across Buncombe County come as the Democratic Party stands at a crossroads. To the right lies the status quo, with it's collective centuries of wisdom and inertia. To the left lies an activist reactor of Progressive energy with its stable and unstable elements. Behind us is a history of Party complacency, of power concentrated in the hands of a few who made decisions behind closed doors. Ahead lies the possibility for a union of the old and the new as progressives team with the Old Guard to create an unstoppable Democratic Party juggernaut.
Part of creating this new future is resolving to put away the timidity of the past and act from our core values of justice and stewardship. When you attend your precinct meeting tomorrow, you can propose resolutions that will then be taken to the county convention for consideration. If your resolution is passed there, then it will go to the district convention. If passed there, it goes to the state convention where it can be passed and added to the state Party's official platform. From there, it can go to the Democratic National Convention for debate.
It's a real opportunity to put forth your ideas and help transform the Party into something more in line with your principles. Below you'll find some ideas for resolutions. To ensure you have the opportunity to propose your resolution, tell your precinct chair your plans. If you don't have a precinct chair, but the requisite minimum of five people show up, just follow Robert's rules or click here for more detailed information.
Here are some ideas emailed to the Hooligan HQ.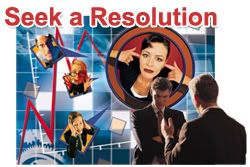 1. We endorse Susan Fisher's request for an investigation into Aero Contractors, Ltd.

Susan Fisher and 21 other state legislators signed a letter to Attorney General Roy Cooper asking for an investigation of Aero Contractors, Ltd., a CIA front company based in Smithfield and Kinston, N.C. Aero is known to operate "ghost planes" used for extraordinary rendition—that is, kidnapping and delivery of prisoners to countries where they are tortured. Because the state government funds the airports, state tax money is directly supporting these torture flights. (The Franklin County Republican Party has labeled Fisher's signing of the letter, "tantamount to treason." See article.

2. We urge Rep. Heath Shuler and the U.S. Congress to immediately vote to cut all funding for construction of permanent military bases in Iraq.

This is a separate issue from support of our soldiers or the question of when we will finally exit that country. If we don't plan to be an occupying army, we don't need permanent bases.

3. We request the Asheville City Council to pass a resolution in support of civil liberties.

Hundreds of cities around the country and two state governments have passed resolutions similar to the one below, specifically requiring local law enforcement agencies to support the Bill of Rights.

The Asheville Police Department routinely videotapes peace demonstrations—to what purpose? Is the department keeping dossiers on peace activists? What records are being maintained concerning immigration, environmental, social justice and other political activists? Maintenance of secret files on citizens is not the hallmark of a free society.

These are not decisions that can be left to the discretion of the police department. It is the legal obligation of the City Council to direct police enforcement.

4. Be it resolved that we request the Buncombe County Board of Commissioners to rescind its decision of January 16, 2007, to lease our public land to Progress Energy for an oil-burning power plant. Be it further resolved that we request the Buncombe County Board of Commissioners to commission a study, with citizen leadership, renewable energy professionals, and staff support, to determine the least-cost mix of electrical generation and energy demand-reduction, including an evaluation of impact on public health, local tourism, and global warming.

5. Be it resolved that the Democratic Party will, in recognition of the reality of global warming as well as our growing energy needs, seek first to promote conservation and renewable energies. Be it further resolved that, in recognition that our children are harmed by the pollution in our mountain air and rivers, we treat fossil fuels as a poison to be avoided while incentivizing smaller energy providers to grow new technologies to provide for our energy future.
See how easy and fun it is? Go ahead, write your own!
Drop whatever you're doing and get to your precinct meeting tomorrow. This chance won't come again for a long time.