Last week the NAACP celebrated its 100 year anniversary. Saturday the NAACP of NC and partners led thousands in the 3rd annual "Historic Thousands on Jones Street", the HKonJ rally in Raleigh to support a 14 point People's Agenda for better schools and health care, equal justice, affordable housing, worker fairness, voting rights, environmental justice, and more. Point #1 advocates that "All Children Need High Quality, Well Funded, Diverse Schools". Point #11 calls for "Collective Bargaining for Public Employees and Support Smithfield Workers Right to Unionize."
The NAACP of NC and 12 local branches have signed on to support the NC Hope Coalition in calling for the repeal of the ban in GS 95-98 on collective bargaining by public employees. The Coalition has a core of 11 labor groups including the SEANC, SEIU and NCAE and was an important element of the HKonJ rally. Some marchers wore yellow gags with the words "Repeal 95-98". Just Monday the NAACP again showed its support for NC unions by awarding Richard Burr, Howard Coble and Americans for Prosperity a "Hypocrisy Award" for the misleading "Defense of the American Worker" campaign which opposes the "card check" bill. Just yesterday the NAACP of NC again expressed support for the "Employee Free Choice Act" even as conservative patron Art Pope stood with Richard Burr to oppose it.
So it comes as some surprise that the Executive Director of SEANC, Dana Cope, and the Legislative Director of SEANC, Ardis Watkins, have together taken steps to undermine the school diversity policy in effect in Wake County and to give succor to opponents of public education and in some cases, collective bargaining.
In a politically tone-deaf move they have established a PAC to "elect and defeat candidates for the office of School Board" based on opposition to Wake's diversity policy and have aligned with other, mostly conservative, groups and individuals, many with ties to Art Pope, to erode the public school system in Wake County.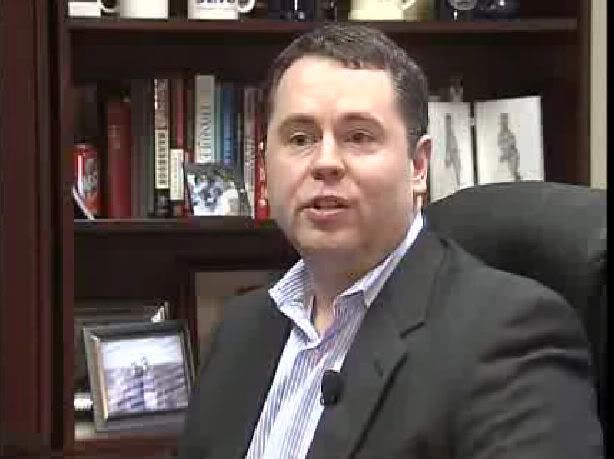 "How dare they use my children for a social experiment that has gone wrong and needs replacing," – Dana Cope
The new PAC is known as the "Children's PAC" and is registered in Wake County with Heather Watkins as Treasurer at the address of Ardis Watkins where both are registered to vote. Heather Watkins has been associated with outreach and legislative affairs for SEIU. They have joined a coalition of county wide groups and politicians, ostensibly opposed to income and achievement based assignment policies, called the "Wake Schools Community Alliance" (WSCA) whose strings are pulled by the likes of School Board member and voucher advocate Ron Margiotta who wants to split the county into 10 districts and private school advocate Kent Misegades who chairs the trustees of Robert Luddy's private Thales Academy. Ironically Cope claims about his "political" action committee that the "The PAC will support who will take care of our schools and rely on facts instead of political agendas" (sic)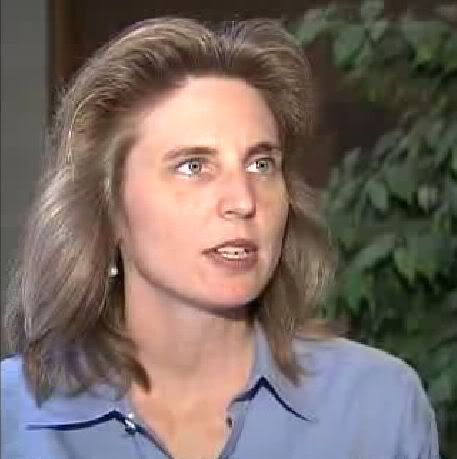 Cope's Wake County home is literally around the corner from that of SEANC colleague Ardis Watkins. Both homes are valued at over $600,000 and both are located in the middle of a school node in an affluent West Raleigh neighborhood which is the middle of three school nodes that are being reassigned from Lacy Elementary to Stough Elementary. As the crow flies Stough is marginally further away than Lacy. Diversity reassignment in Wake County is intended to maintain a maximum of 40% free and reduced price lunch recipients and a maximum of 25% student achievement below grade level.
Cope has lived in Wake County less than a year. While a deed was transferred for the house inside Raleigh's beltline in March of 2008, his wife listed a political contribution with their Johnston county address in April and both registered to vote in Wake County in the Fall of 2008. If they voted in the Primary it was in Johnston County. The two vehicles in their driveway have not been in Wake County long enough to appear on the tax rolls. Their Johnson County house is still listed in their names and is currently on the market for $289,900.
Lacy Elementary has a reputation as a good school, not least because it has a private foundation that funds at least one additional teaching position. It is undergoing a major renovation and addition and will be a very desirable educational environment yet Stough Elementary is not a bad school "per se" but struggles with higher percentages of free and reduced price lunch recipients and ESL students. Stough parents are somewhat puzzled by the disparaging remarks being made by reassigned Lacy parents such as Cope who has two children enrolled. 10 years ago roles were reversed when Lacy had higher percentages of free and reduced price lunch recipients than Stough and Wake switched diversity assignment policies. Apparently Wake's diversity program has worked well for Lacy.
According to locals, a major driver for residents of these particular reassigned nodes is not just education or diversity but the higher property values presumed to be associated with having Lacy Elementary as a base school. Conservatives in the area are gleeful that well known "liberals" have joined the fray on their behalf. Conservatives behind the WCSA are ecstatic for the same reason and count Democratic Mayor of Cary, Harold Weinbrecht, as one of their trophies. They can wheel a Trojan horse to the gates of free and diverse public schools under cover of bipartisanship before attacking their ultimate targets.
Agenda items include the removal of caps on charter schools and steps which would lead to concentrations of poor and underachieving students. For participants like Republican Ron Margiotta and private school trustee Kent Misegades the goal is to obliterate public education and replace it with a free market system funded by taxpayers with universal vouchers. Part of the political strategy is to create a Board of Education majority by switching from district to at-large seats and having elections in even number years. Cope, not short on arrogance himself, has embraced the strategy and tactics of his new school buddies, urging them to "send arrogant politicians packing".
"This is about transferring high-performing children to lower-performing schools to mask the performance of those schools. It's ludicrous." Dana Cope
Cope has directly criticized achievement-based assignment policies. Like many members of the "Wake Schools Community Alliance" Cope parses his arguments in a seemingly rational and reasonable frame but the constellation of interests in this unholy alliance serve mainly to end diversity and to weaken the Wake County Public School system to point where it can be easily killed off by conservatives like Ron Margiotta, Kent Misegades, Robert Luddy, Nelson Dollar and Paul Stam.
"I for one do not believe that a school's ethnic diversity plays an important role in an individual child's learning." Kent Misegades
There is a collective memory loss that fails to remember that school segregation was real and recent in Raleigh and Wake County and that continuous vigilance is required to maintain the structures that support diversity. My own wife entered first grade the year Wake County Schools were integrated. It's not that long ago. As the Charlotte Mecklenburg experience has demonstrated, absent a diversity policy, poor students become clustered in high-poverty, mostly minority schools. Charlotte compensates with more money, money that Wake County doesn't have, yet Charlotte has not had more success.
Some State legislators say privately that they take a dim view of Cope's actions in this matter and that they reflect poorly on SEANC and SEIU. They note that the end game of many WSCA supporters will negatively impact SEANC/SEIU members in Wake County, especially low and moderate-wage workers, who don't have the 5-year contract that Cope enjoys. The end game also conflicts with the legislative agenda of NCAE (NC Association of Educators), which is opposed to vouchers, lifting the cap on charters and indeed, the abolition of public education. The end game surely conflicts with the goals of the NAACP and the NC Hope coalition. Cope and Watkins should be aware that while their motives may be pure their fellow travelers are not all sitting in the same end of the bus, or even on the same bus, or even headed for the same destination. They are trafficking in the goodwill of the SEANC, in the fear of retribution from SEANC and, in the fear of collateral damage from the right for what amounts to a point of personal privilege.
Comments closed by James