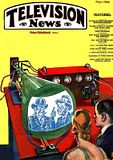 I don't expect much from news in TV land, and my expectations are always fulfilled. Like today when WRAL-TV in Raleigh finally got around to a story blogs and newspapers have been covering for months. It's about Beverly Perdue and Richard Moore going head to head for the chance to live in the North Carolina Governor's mansion.
RALEIGH, N.C. -- Lt. Gov. Beverly Perdue hopes to crash the boys' club that has been the North Carolina Governor's Office in two years.

From Richard Caswell in 1776 to Gov. Mike Easley, all of the state's cheif [sic] executives have been men. But political observers say Perdue is well positioned to break that streak in 2008.
Hmmmm. I wonder who those political observers might be?
"Obviously, I'm testing the waters. I would be less than honest if I didn't say that. They're mighty warm," Perdue said Friday. She has lobbied to save North Carolina's military installations. She's behind a new group to recruit more defense contracts to the state. On Friday, she was putting her support behind a plan to wire rural counties for high-speed Internet service.

"As a woman, her association with the military, I think, enhances her strength," political commentator Barlow Herget said, calling Perdue's moves savvy positioning.
Though Barlow Herget is one of those sketchy part-time pundits on NC Spin, he may have gotten it right this time.
Perdue claimed her involvement in military issues has nothing to do with politics, maintaining that voters will decide the governor's race in 2008 based on leadership, not gender.

Twenty years ago, she ran for state Senate with signs that only featured her last name so many voters wouldn't know her gender. But she said times have changed. "I'm ready to be governor, and I think the people are ready for this woman to be governor," she said.

::

Recent history plays in Perdue's favor. A poll by political research group NCFREE found 28 percent of voters are more likely to cast a ballot for her because she's a woman, while 18 percent would be less likely. Also, 55 percent of the state's voters are women.
It's interesting to see Lt. Gov. Perdue getting featured in a story on local news about a primary election that's 18 months away. If Richard Moore doesn't want this train to leave him at the station, he needs to get his propaganda machine into gear, or better yet, declare that he's running for US Senate.
~~~~~~~~~~~~~~~~
Come on, Mr. Moore. We the People need you in the Senate WAY more than we need you in the Governor's office. And with your strong record of fiscal management and stewardship, our very senior Senator Dole would be dull in comparison. Plus you'd only have to run every six years instead of four. Plus . . .
Okay, okay. I know I'm sucking up here. Because I reeeeeeeally don't want to see all that money flushed on a gubernatorial primary.
Pretty please?