More incomprehensible jibber-jabber from the DAG:
McCrory says he hopes to sign budget this week. Says he is "wrapping up a few interpretations." #ncpol @PatMcCroryNC @WNCN

— Beau Minnick (@BeauMinnick) August 5, 2014
And when you're done, maybe you can get somebody to interpret the words that come out of your mouth.
Just to get this on another record:
Looks like early bi-partisan agreement b/w Sen @JeffJacksonNC & Rep @Jeter4NC92 on non-partisan redistricting #ncpol pic.twitter.com/iutxmI0a9b

— Dr. Michael Bitzer (@CatawbaPolitics) August 4, 2014
Not holding my breath...
What about if I incorporate? Can I get a tax break then? Ok, cool. This not good governance. #NCGA #budgetproblems

— Duane Hall (@RepDuaneHall) August 1, 2014
Not only can you get a tax break, but you can do all sorts of other things, like lay off your workers and then hire them back as "private contractors" and not pay any unemployment or workers comp insurance! Also, it's okay to lobby yourself, but you might want to put one of those Bluetooth thingies on your ear so people will think you're talking to someone else on the phone. You know how those peasants can be. If they think you're talking to yourself, they might think you're crazy. Or a witch. Warlock. Whatever.
"Don't feed the trolls" and other awesome advice for new Twitter users: http://t.co/fFhMdpngoe

— Hootsuite (@hootsuite) August 3, 2014
Now you tell me! Actually, this is a good one to follow:
But please, #stop #hashtagging #every #word. #It #looks #terrible #and #does #nothing #for #your #social #presence (except you may start losing followers). #stopit.
I do get a kick out of hashtagging some phrases for comedic value. #notasfunnyashethinksheis.
This is obviously an "equal" battle (Wonder where Israel got those tanks & planes? The "freedom"-loving US of course) pic.twitter.com/xIFYeW2abN

— Ben Norton (@HeartsMindsEars) August 3, 2014
Of course it's more complicated than that. But not much more.
The @NewsObserver is trolling HARD this weekend @PaulSkipStam @SenatorBerger @ThomTillis @PatMcCroryNC #ncga #ncpol pic.twitter.com/b3aMbFQJXr

— Logan Smith (@LoganJames) August 3, 2014
Those caricatures are so good he doesn't need to put their names on them.
One of the most "know nothing, full of it people in North Carolina" #ncpol #ncga #condescending #illinformed pic.twitter.com/YV8EdmdeDD

— NCBlondes (@NCBlondes) August 1, 2014
Art Pope's propaganda mill has mastered the "art" of shuffling numbers around to back up whatever partisan point they're trying to make. I don't even have to follow Becki's link to know what's "revealed" by their "research." It's like a really bad magic show, only using puppets.
For REAL? Do you get it, #teaparty, Why you can't be taken seriously. Go back to school you embarrassing marmots. pic.twitter.com/VpVOKdf8tZ

— ForensicPrima, M.D. (@GodIsAStemCell) August 3, 2014
Followed by the inevitable backlash: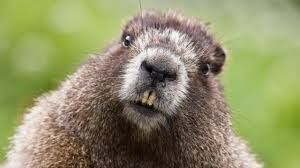 "Hey!!! What the hell? Did you run out of other animals to demean with your bullshit comparisons? Or did you just flip through the dictionary and land on 'Marmots'? I gotta tell you, we generally keep to ourselves and avoid talking about politics and religion, but if you keep this up, we will bite you. Hard."
PRESIDENT OBAMA, AT LEAST RICHARD NIXON HAD THE DIGNITY TO RESIGN!!! pic.twitter.com/YUR1R4utfU

— CHARLES HUSHBURG (@Callisto1947) June 23, 2014
Resign for what? Doing his job? If you want to talk about people who should resign, we can start with the leadership in the US House. You think that's hyperbole? Okay then, tell me what they've accomplished in the last two years, other than voting three score times to repeal the ACA. I'm waiting...
No matter what he tries to do, @ThomTillis can't run from his record #ncga #ncpol http://t.co/IwmvIlhQog pic.twitter.com/fxc84VywQC

— Progress NC Action (@ProgressNow_NC) August 4, 2014
Unfortunately, most GOP voters don't really care about those things. Or they'll be glad he did them, which is worse.
On that frustrating note, it's Onion time:
Groundbreaking Young Adult Novel Features Protagonist Who's A Bit Of A Loner http://t.co/sg19SbRc1Z pic.twitter.com/sclIF6zL0w

— The Onion (@TheOnion) August 1, 2014
:) Okay, that's a little obscure to the non-writer. Here's another:
Super Hurricane Said To Be Even More Powerful Than Bogdan, World's Strongest Man http://t.co/xOTJSPtQU9 pic.twitter.com/vKgTpZSEBE

— The Onion (@TheOnion) August 4, 2014
:)